About me
At the e-shop www.okoshop.cz. I offer the production and sale of original jewelry, especially engagement and wedding rings, made individually to order. I create rings and jewelry from damask steel, but also palladium, gold, silver or tantalum. My specialty is Mokume Gane, an old blacksmith technique whose origins can be traced back to 17th century Japan.
The words mokume gane mean roughly "metal of wood structure", which quite accurately describes the contour patterns that appear in the processing of metals by this method. The twisted and corrugated shapes in Mokuma resemble damask steel; The process of Mokume Gane is, after all, analogous to the production of damasks. The Mokume Gane technique was originally used in the manufacture of swords, respectively their shields (tsuby) and other components; now, in particular, unique jewelry is created in this way.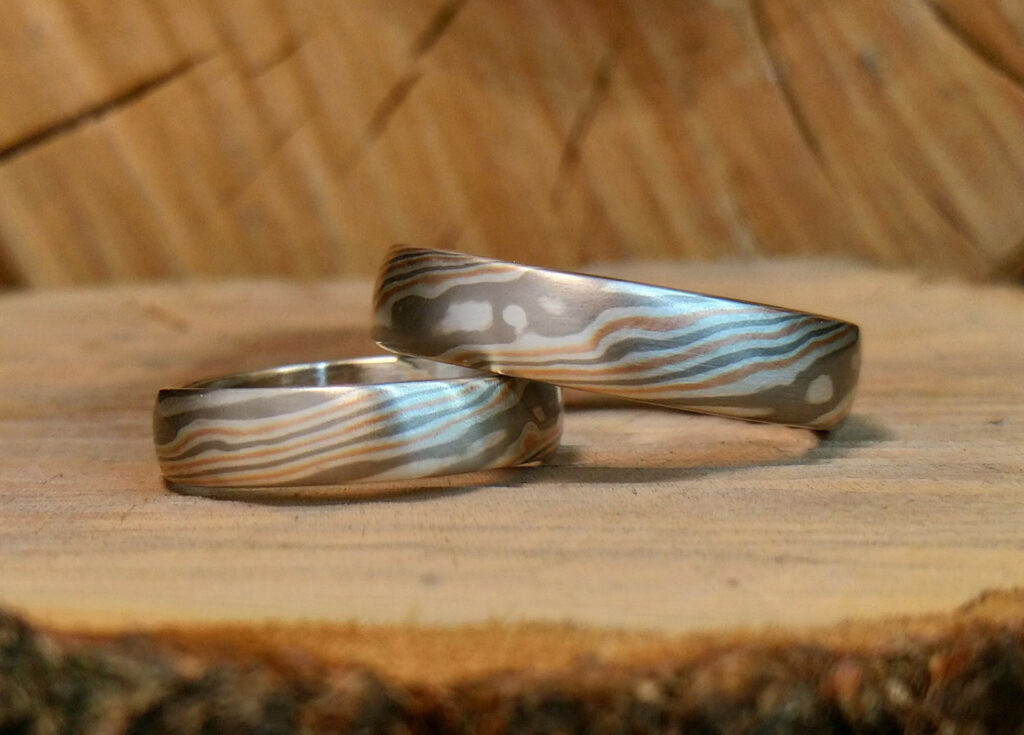 The basis of Mokume Gane's production is the combination of slices of different metals into a single, compact block, while maintaining a layered structure – there is no mixing of metals, no alloy is formed. The process of so-called diffusion welding takes place under high pressure, at precisely determined high temperatures and in a strictly controlled, reducing atmosphere. The resulting block is then forged, twisted, pulled out. The combination of techniques, including grinding, chiselling, engraving, carving into metal and others, achieves the final appearance of the jewelry, consisting in the beauty of the revealed "contour lines".
With the Mokume Gane technique, an infinite number of different designs can be made, and not even two jewels will be the same, but one each is a unique original.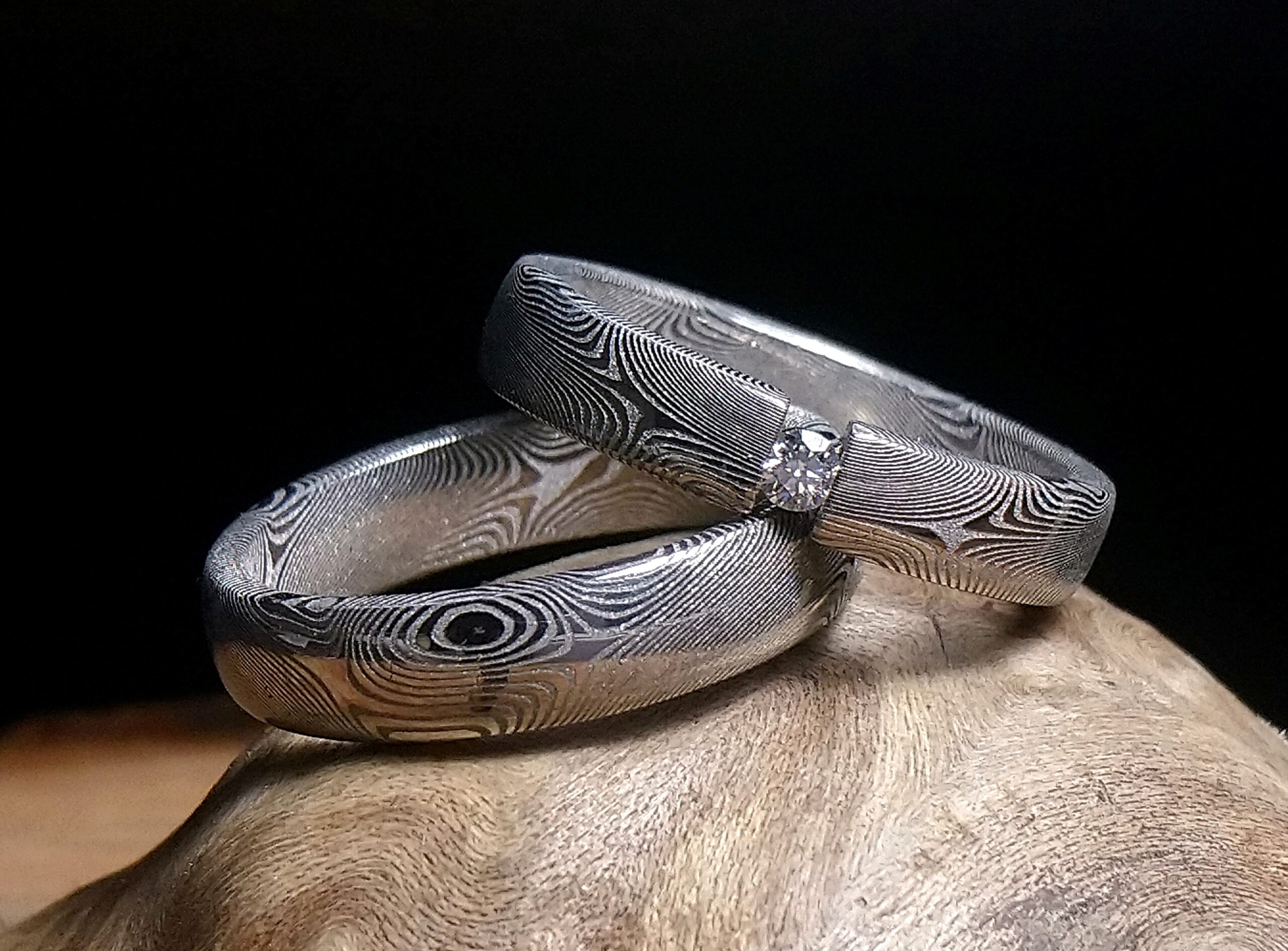 Damascus steel – generally two types of steel combined into one compact unit, which after processing and etching creates characteristic patterns – swirl lines, wavy lines, contour lines. Damask steel jewelry can also be combined in various ways with gold, silver and palladium; the result is very effective.
Damascus steel used for jewelry purposes is stainless steel, hypoallergenic and does not require special maintenance. The polished pattern can be restored by further etching; the process can be repeated many times.
I also make jewelry from "classic" non-combined materials…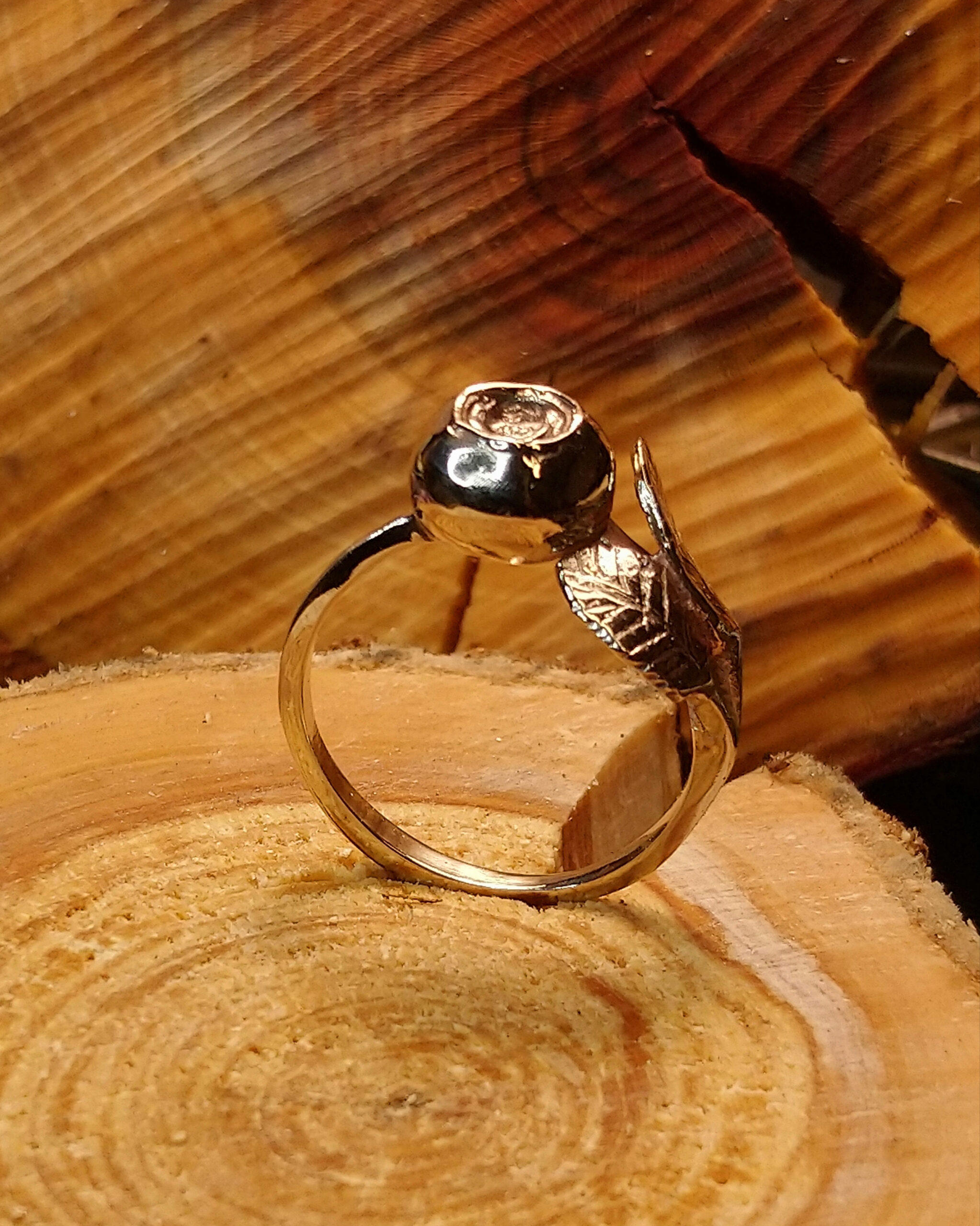 The offered models or types of jewelry can be in the vast majority modified and adapted to individual requirements (also combined with other metals, set stones and so on). If you have your own idea or design, or if you are interested in a picture or photograph, do not hesitate to contact me; I will assess whether it would be in my power to produce such an object and I will state the possible price.
For inspiration, you can visit my portfolio at okotoko.cz , where, in addition to jewelry, there are other various realizations…
Ondřej Kotyza
My other connections
Let's say, my other hobbies and realizations…
RKČ: Rytíři koruny české
former blog: http://okotoko.cz